Grant's Blog
With years of experience, Grant Goodman realized that people have many questions about the complicated maze of law. He has taken time to answer some of those important questions. Please read the information and give us a call so we can help you make it through your legal issue.
Goodman Law Firm
The Worst Advice We've Ever Heard About Personal Injury Claims
We know just how traumatic and frustrating a car accident can be, but don't make the situation worse than it already is by putting yourself in a position to lose even more time and money due to bad advice. People make the worse assumptions when it comes to personal injury cases. Avoid making bad decisions based on the following bad advice: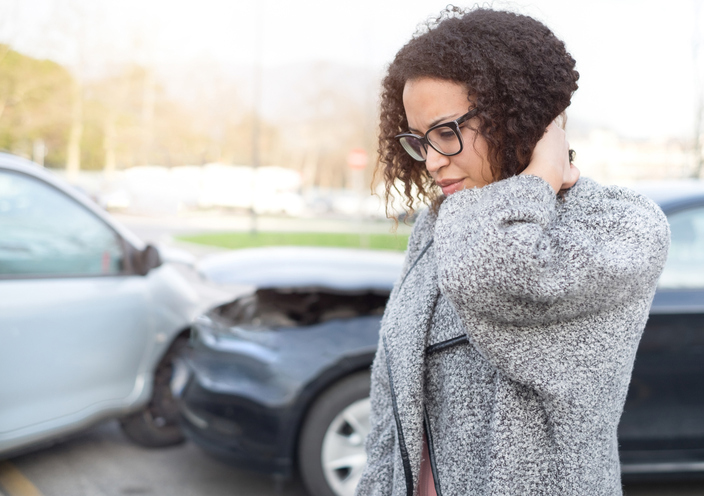 Don't see a doctor, it was just a bumper-to-bumper
Most rear-end collisions are deceptively bad for you. Oh, your bumper was just dented, and you don't immediately feel any pain. That assumption could cost you the treatment and care that you need when you start getting bad pain shooting up your neck a week later. An injury can lay hidden for a long time, until it is activated by a sudden movement or stress on it in a specific manner.

That's why you need to see a doctor right after an accident. Don't take any risks.

It was minor, just settle with the other party
So, you're in an accident, it was just a scrape or bumper-to-bumper and even though you didn't cause it, the idea of settling instead of going through proper channels seems tempting. Even if the other party offers a cash payment on the spot, don't do it. You could lose out on a big settlement, and it is not up to you to determine how much someone deserves to pay for an accident that they caused; negligence is still negligence, even if the person at-fault is nice about it.

You don't need to hire a lawyer
An experienced attorney, like the Goodman Law Firm: http://ourinjuryattorney.com/ knows how to get the maximum owed amount from an insurance claim. It is actually impossible for anyone without legal experience to navigate a full settlement amount. A personal injury attorney will be able to put pressure on insurance companies, properly compile evidence, save you time going through the courts, negotiate on your behalf, and make sure you have a rock solid case before going to trial.

You should avoid wasting any time. Any delay could make it more difficult to pursue the max settlement. Having a personal injury attorney on-hand immediately after an accident is invaluable, as they can make sense out of a chaotic situation where you may not be thinking clearly or rationally. You were just in one accident, don't put yourself in another one.
Our Results
The Past
Mr. Goodman has been inspired to become a trial lawyer by personally witnessing too much corporate greed at the expense of "the little guy/gal." He prides himself on providing quality service and care for each of his clients.
The Experience
Mr. Goodman is driven by his passion for fair and ethical representation. Over his 20 year career, Mr. Goodman has personally managed and litigated thousands of cases on behalf of his clients obtaining millions of dollars in needed and well-deserved compensation.
Our Successes
Many Cases
While he handles cases involving medical mistakes, animal bites & attacks, crashes & collisions, premises liability/slip and fall, legal malpractice, and civil rights violations and has obtained tens of millions of dollars in compensation for his clients, Mr. Goodman recognizes that the most important case he'll ever handle is yours.
Your Case
His firm is built on the notion that you only have one opportunity to obtain full and fair compensation. Mr. Goodman prides himself on taking the time to understand your unique challenges so that he can be your best advocate.
We Care About You
We Put You First
We will represent you unwavering with class, dignity and focus. We at the Goodman Law Firm know how hard it can be to find an Ohio attorney who really puts the interests of their injured clients first.
The Personal Touch
We deeply care about our clients and their cases, and we work really hard to ensure that you get the best outcome so you can move forward. You are far more than just a case number to us. We know that you have family, friends, loved ones and co-workers who cherish you and need you to recover as quickly as possible.