Grant Goodman, Principal of The Goodman Law Firm
Mr. Goodman speaks for those who cannot speak and stands for those who cannot stand. He champions causes for people who need and deserve justice.
Mr. Goodman passionately helps people who have been injured when others make mistakes. He personally assists with every aspect of getting one's life back on track, even by making the house or hospital calls. The secret to his success is a personal approach and taking the time to really listen to his clients so he and his team can provide the best representation.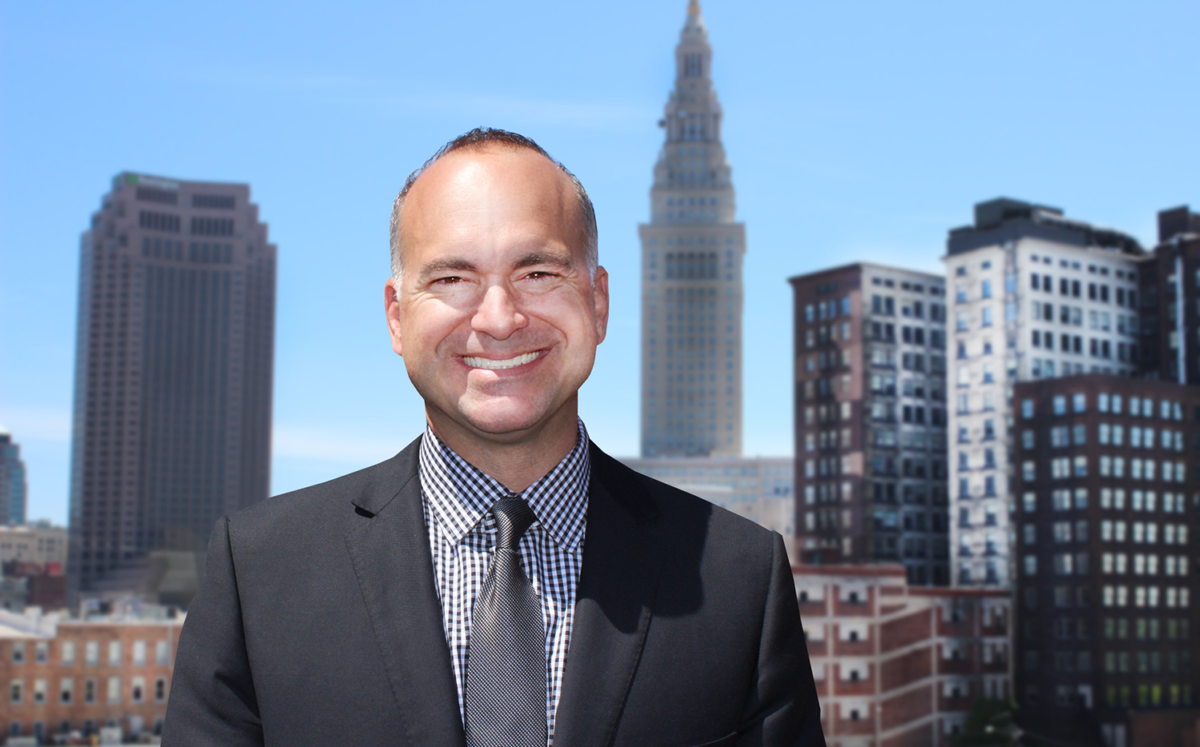 Mr. Goodman has been inspired to become a trial lawyer by personally witnessing too much corporate greed at the expense of "the little guy/gal." He prides himself on providing quality service and care for each of his clients.
Mr. Goodman is driven by his passion for fair and ethical representation. Over his 20 year career, Mr. Goodman has personally managed and litigated thousands of cases on behalf of his clients obtaining millions of dollars in needed and well-deserved compensation.
Our one and only focus are our clients who deserve fair and full compensation for their injuries. Their rights and concerns are at the core of our personal injury law practice. Our commitment, dedication, compassion, and relentless drive on their behalf have resulted in exceptional service and results.
Our law firm practice includes, but is not limited to, the following areas:
Accidents
Automobile Collisions
Doctor Negligence
Dog and Animal Attacks
Healthcare Negligence
Hit and Run Crashes
Wrongful Death
Nursing Home Negligence
Is to provide fair and full compensation for our client's injuries. Our one and only focus is our clients. 
Their rights and concerns are at the core of our personal injury law practice. Our commitment, dedication, compassion, and relentless drive on their behalf results in exceptional service and results.
Waves of frustration, worry, and uncertainty follow just about every crash. Who will pay for my medical expenses? Why am I getting all these phone calls? How can I pay my bills when off work? What care will I need in the future and who will pay for it? How can I resume a normal and active pain-free life? How do I deal with the insurance companies? How do I avoid getting ripped off? How can I find someone who is really on my side?
We passionately help answer and resolve all these issues…and more. We've become known as one of Ohio's most well-reviewed personal injury law firms for one huge reason. We take your injuries very personally. We are not a high-volume firm. Instead, we greatly limit the number of people we choose to help so we can devote 100% of our attention to helping when you need us most. We are not for everyone. 
Feel free to call to see if we are the best attorney to limit your stress, restore your life and get you the compensation you deserve.
The Goodman Law Firm has acquired millions and millions of dollars in settlements and verdicts for our clients. See what we can do for you and your family.
Excelente atención mi problema resuelto totalmente satisfecha, Personal altamente capacitado mil gracias.

Claudia Nevarez La Patrona
19:36 05 Oct 22
Very great and helpful law firm I just called for legal assistance/ advice and I was very happy and I Understood the information that was given to me because sometimes it seems hard to understand legal talk be the lawyer was very helpful and patient with me I would definitely recommend them to family, friends, and whenever is in need

Reah Jones
18:29 29 Sep 22
Grant is an invaluable resource. Not only is he very accessible, diligent and dependable, but exceptionally knowledgeable. Was in a (not at fault) accident recently and Grant handled everything. He was always one step ahead and made the process so seamless. Thank you Grant!!!! and I would definitely recommend him to anyone.

Jehovah Witness
18:59 29 Jul 22
Grant was amazing. He is caring, efficient, and at the end of the day will always put you first. He was available 24/7 with whatever questions we had and went above and beyond to make sure we were taken care of. I found myself in a situation where I didn't even know where to start. By the time I knew it, Grant already had everything organized and set for us. Highly recommend for anyone wanting quality care. He is the BEST!!!

Jaden Fernandes
15:05 29 Jul 22
I HAVE HAD UNFORTUNATE LEGAL MATTERS IN THE PAST AND SOME LEGAL MATTERS CAN BE VERY UNNERVING AS LIFE CONTINUES TO COME AT US, HOWEVER GRANT GOODMAN HAS ALWAYS COME THROUGH FOR ME EVERY SINGLE MATTER. HE IS VERY SMART AND A TRUSTWORTHY HARD-WORKING, ACCOMODATING ATTORNEY! BEING A PHONE CALL OR A TEXT AWAY, SUPER TIMELY COMMUNICATION.HIS FIRM PROVIDES EXCELLANT SERVICE AS WELL!!

Sheila Gage
01:35 22 Jun 22
Where do I start, this was by far some of the best customer care I have ever received. I got into an accident in my new car which I really love and try to keep maintained and became very heartbroken about the damage. A few family members referred me to Goodman Law firm, so I was sure that the representation I was going to receive was going to be nothing short of the best (and it surely was). I was kept informed every step of the way with weekly updates and reassurance that they were working on trying to get me the best results for my injuries and getting my vehicle fixed. After I received a payout from one of my accidents I thought their work for me was done (because unfortunately I was in a second accident within days of the first one) but to my surprise they called me unexpectedly with a check and I was so surprised and HAPPY. I never felt that I was asking too many questions or was being left in the dark about any of this process. God forbid I ever get into anymore auto accidents but if ever someone needs a referral I'm definitely sending them to the Goodman law firm.

Natasha Reese
16:51 13 Jun 22
Wow where to start. I just want to say from the beginning Grant has been such a big help for my family and I. He handled everything with professionalism and kept us updated every step of the way. He made sure to put us first and took his time to listen to all of our questions & concerns. Grant& his staff at Goodman law firm made sure we felt comfortable throughout the whole ordeal. I appreciate them so much for it and would recommend this Law firm to anyone I know. He's amazing!!!

Tabitha Shaw
16:33 11 Jun 22
Can I just say Mr.Grant is amazing. After I was in an accident he fought for me for 2 years and finally after thinking I wasn't going to recieve anything he came through with a sweet deal with every one of my treatments paid for and something for me!!! I am grateful for you Mr. Grant if you need a lawyer he is the one to call.

Taylor Mcdougall ONOP
02:57 08 Jun 22
Dave is so helpful and professional, would recommend!

steve potter
15:46 13 May 22
Great people to work with and they handle the biz

mick marshall
23:25 12 May 22

Romaro Golphin
15:03 22 Mar 22

Destiny Hall
14:50 22 Mar 22

The Goodman law firm has been amazing to me and my wife. They have worked extremely fast and diligently in getting what we needed done. Even though our insurance company was taking forever, The Goodman law firm made sure everything was done in a timely manner. We highly recommend them!! They were absolutely amazing!! We will always go to them if we have any need.

James Gearhart
19:40 04 Feb 22
Grant Goodman was amazing! After being in car accident, I was given the run around by the other guys insurance company. After repeated phone calls and messages with no response, my stepmom recommended I call Mr. Goodman, whom she was represented by. Needless to say, as soon as he called, everyone started answering! If you're looking for results, for someone that cares and that's going to take care of not only you but your business, you've found him.

Jess Jones
01:58 26 Jan 22
I recommend everyone to go to David an grant they awesome thanks for everything!!

Allabt. Jaya
20:54 02 Dec 21
Grant and David did a excellent job on my children cases!! They had answers for every question I had..terrific terrific people I recommend everyone to go through them. Goodman law firm is the best!!!

Elthenia Church
20:46 02 Dec 21
Don't take a lottery folks cases far as food poisoning.

Kenxion Inc
18:40 09 Nov 21
They were very helpful kept in touch caring and understanding I'm also using these guys for my daughters case highly recommended

Tiara Mattis
15:17 14 Oct 21

Ms Stacey Simmons
05:34 18 Aug 21
Great people--great result! I can't recommend the Goodman Law Firm highly enough. Everyone I interacted with there--Holly, David, and of course Grant himself--were positive, professional, high-integrity individuals. As a teacher, I know the importance of remembering that, while one may have done something a thousand times, it is always the student's first time. Grant and his team not only took the time to educate me about the process, but also remembered that I was a person who had suffered a trauma. My case took nearly three years to settle, but Grant's steady hand at the wheel produced a fine result.

Don-John Dugas
12:25 30 Jul 21
Grant was so professional and took all of my worries away. He did everything, I didn't have to focus on anything other than healing from my accident. He even traveled to me so that I wouldn't be inconvenience. I would recommend him to anyone needing a stress-free resolution.

Michelle Middleton
19:15 01 Jul 21
David was very helpful throughout the whole process. He answered any questions I had as quickly as he could . He also kept me updated on my case. I will definitely recommend to friends and family.

kyle dunkle
17:01 18 Jun 21
I worked with Grant and David after I was injured in a hit & skip. They worked diligently to find the responsible party (amazing!). They then got her insurance and subsequently my insurance to compensate. Even though the ordeal drug out for almost 2 years due to the insurance companies fighting us, I always felt like they were on top of my case. It was a pleasure working with David who kept me informed at all times and always took time to explain things to me. Grant was professional and very easy to talk to. I felt my case was handled like Grant would've handled it for a family member. I would recommend this law firm to my family and/or friends but I hope I will never have to!

Amanda Elia
01:39 11 Jun 21
Grant and his staff exceeded all my expectations! They answered every phone call, every question, and were always polite and understanding. I was nervous to even call them at first, but after 30 seconds on the phone with Grant, I knew I made the right choice. His calm demeanor and big hearted personality put me right at ease. If you're not using the Goodman Law Firm, you're not doing it right.

Joan Cerni
22:51 02 May 21
Grant and his colleagues, specifically Holly, have been such a blessing to us.  They have helped us to understand and lead the way to resolve an incident that, at that time, involved our 2-year-old daughter.  Grant's thoughtfulness, patience, knowledge base, and skills made him the very best person to represent our family.  Grant states that he will be there as a great support to families and in our experience that was shown to be true.

Jeanette Papotta
13:13 12 Mar 21
My experience with attorney Grant Goodman and his staff has been exceptional. Grant did a great job negotiating the best possible settlement and his staff Holly and David did a great job keeping my updated on the progress of my claim. I have no reservations in endorsing and recommending the Goodman Law Firm.

Jonathan Siegel
19:11 27 Jan 21
Recently, David helped me navigate the difficult process of dealing with a large insurance agency after my vehicle was struck and totaled by an at fault driver. David was a crucial boon, he not only prevented me from being taken advantage of by the insurance company but enabled me to reach a satisfactory outcome that I'm certain would not have been possible otherwise. I was really impressed not only by his subject knowledge, expertise, and tenacity but even more so with the alacrity with which he dove into the effort. His familiarity of the practical, procedural, and business oriented flow of the insurance company's process, is matched by his knowledge of the actual relevant state laws and rules. Being in a car accident was definitely a bad experience, but the silver lining was dealing with David.

Jeffrey Durrum
01:26 22 Dec 20
The best attorney in Cleveland,Ohio he tries to get you what you deserve and at a very reasonable rate. The whole staff is great I just found them again for a new case and still the same AWESOME!!!

Shahidah Hawkins
20:03 18 Nov 20
Amazing service, all of the staff will make you feel like family and will work to get the best for you. They went through such a long case for me and were so patient and consistent. Truly passionate and caring hard workers.

Zahraa alribeawi
19:24 26 Sep 20
Grant Goodman is honestly the most genuine lawyer I have ever met. He never once lied to me and was always concerned with my well being. He really makes you feel like you are being taken care of. Always has great communication even gives you his personal number. Great guy and I wouldn't recommend anyone to handle a injury case but him. I'm actually a bit mad my case is over because he can't fight for me anymore. Lol. Great guy, great business!!

Johnny Trend
14:19 23 Sep 20
After looking and contacting multiple law firms, I'm glad I came across Goodman Law firm for the sole purpose that their entire team was knowledgeable, responsive, and last but not least, genuine. They genuinely cared about my questions and concerns. This is a game changer and makes me feel like I can trust the firm to accomplish my goals. S/o to David for all his hard work & terrific communication skills.

Joline Chan
20:03 13 Aug 20
David has been a true gentleman and a friend for many years. Any times that I need any sort of legal help, he is a great resource and always gets back quickly when I need help!

Justin Stalker
01:49 08 Aug 20
David has aways provided exceptionally sound guidance and reassurance. His wealth of knowledge as well as his unbiased opinion on how to move forward, has always left me feeling welcome and taken care of. 10/10 would recommend to anyone !

David was very professional, and paid close attention to details. All of my questions were answered thoroughly. He's extremely knowledgeable, but most importantly courteous. Everything was planned out and went smoothly from beginning to end.

Otto Beltre
19:56 07 Aug 20
David is always super professional and is quick to respond. He is also very knowledgeable and courteous. I highly recommend him!

Angie Peek
19:42 07 Aug 20
A very big thank you goes to David! He was very helpful, kind, clear in communication, and he had all my questions answered before I even needed to ask. I couldn't ask for a better resource. I will be sure to return and get help from David when I have the need! Thanks again!

Macefacekilla
19:07 07 Aug 20
I highly recommend working with Goodman Law Firm, they handled everything in a very timely and professional manner. David was amazing he was an absolute pleasure to work with, David was very knowledgable, and always quick to respond to any questions I may have had. 5 stars across the board with this Firm you won't be disappointed!!

In February of 2019, I was in a horrible car accident, along with my mother and baby sister. Grant and his employees immediately came in and took care of everything on the legal end of things. I am so thankful to this firm for making sure there was one less thing for my family and I to worry about during such a trying time! I cannot stress how professional Grant is AND the fact that he gets favorable outcomes for his clients!

Author K.M. Taylor
15:45 29 Jul 20
They were in constant communication with me. Holly was very professional and personable. If it weren't for Grant, I probably never would have received the best care possible following my accident. I would highly recommend Grant Goodman!

Lindsay Campolieti
00:18 23 Jun 20
David and the firm has been incredible in helping me through my car accident. I feel like a true vip working with them. Highly recommend.

Emily Host
20:28 22 Jun 20
Highly recommend David. Very professional and went above and beyond to help me. David is very easy to work with and very responsive. I'm really thankful and very satisfied. Thank you David for guiding me through this whole process.

Michelle Jeong
17:46 10 Jun 20
Grant is the best in the business. I wouldn't recommend you go to no one else besides Goodman law firm

Teandre Hurt
12:11 12 Mar 20

H K (Harman)
18:30 02 Mar 20

Patricia Lebron
15:14 20 Jan 20
With so many personal injury attorneys out there, how do you know which one to choose? If you want someone who is knowledgeable, attentive, compassionate, yet aggressive when needed, consider Grant Goodman. He will help you navigate through the challenges and frustrations that inevitably come with having to deal with insurance companies, medical bills and periods of disability. Having been in practice for 26 years, I feel confident that Grant Goodman will provide the professionalism and respect deserved.

Rochelle Paley
13:06 15 Jan 20

Darren Lorenzi
22:09 07 Jan 20
Grant is a amazing lawyer. I can't say enough good things about him. He helped my family through a wrongful death case.He is the kindest man. Also he is now helping me through a car accident case. He is there for me 24/7 if I need him. We don't know what we would do without him. He is the best lawyer.

Margaret Lyons
22:20 16 Dec 19
I hired Grant for a serious car accident and have never regretted it. Over two years working on my case and he has always been available to answer questions and guide me through our crazy legal system. If I had not gotten Grant involved, I would never have been able to deal with my case and my injuries at the same time. Having him manage my legal battles let me focus on recovery and my regular life. I would wholeheartedly recommend him to anyone in need of legal help.

Grant is an amazing lawyer! I recommend him to everyone. He will take care of you & have your best interest in mind. Grant is honest, caring & supportive. He puts you at ease by responding to questions promptly & keeping you updated with the process. I can't thank him enough. He is a wonderful person & you can put your trust in him.

I have to highly recommend Goodman Law Firm. Grant is one the most sincere, detailed, and empathetic attorneys I've ever met. I can't say enough great things about them.

Sandra Young
21:48 08 Sep 19
Great law firm! The whole staff made sure I was taken care of every step of the way! Highly recommend.

Kameela Shropshire
19:31 12 Aug 19
If you want an attorney who will go the extra mile and is not an ambulance chaser, this is the attorney for you. Grant and his team want to not only get you the compensation you deserve but they care about your wellbeing.

Dream Event Services, LLC
12:15 24 Jul 19
Great firm. I recommend David! He was prompt getting back to me, and very professional during my experience. Thank you again.

Karen Christian
06:11 24 Jul 19
The best lawyers business I came across , my son got the help he needed!!

Omni Cunningham
20:45 22 Jul 19
Mr. Grant Goodman was referred to me by one of his clients which spoke very highly of him. Every word was true on how considerate, helpful, very professional & on top of his game when it comes to his clients getting proper legal help, physical help & the professional help that is required in behalf of legal actions that's persued. Honestly i would_nt trade him in for anyone else. K. Harper, Thanks alot Grant you & your law firm team...

Boujee Collections
00:21 16 Jul 19
Grant Goodman is nothing short of a remarkable attorney. In addition to being extremely competent, his customer service is unmatched. He goes above and beyond for his clients and gracefully helps them through the difficult and stressful times they are experiencing. It is with great enthusiasm that I recommend the Goodman Law Firm to anyone and everyone for their legal needs.

Peter Sayegh
22:42 09 Jul 19
I have used the Goodman Law Firm for a couple personal injury cases over a 17 year period. Grant and his team have always been on top of every step of the process. I have always had my questions answered in a timely manner and kept informed on what was happening. I have always felt like a top priority. His right hand lady, Holly, is amazing as well. Even the auto body shop I used this last time commented on how smoothly the process went with the Grant & Holly. If you can't tell already, I highly recommend them!!

Nurtured Foundation Doula & Newborn Care
18:59 15 May 19
Great service. Made me feel like a friend and not just a client. Very accommodating. Even came to my work when I couldn't make it to the office. Grant made the process of dealing with the insurance company easy and painless. Thanks!***Edit...I'm back again in 2019, and Holly, Grant and David are still top-notch. I sleep well at night knowing they are on my side...

Kenneth Busler (west_side_ken)
14:11 03 May 19
Grant Goodman is hands down thee best Attorney I have encountered. His staff, Dave and Holly, really made me feel like family. I never had to call or question how my case was going. I received top dollar and I am 100% satisfied and recommend his services. Thanks Grant for being so awesome!!

Mikki Roby
18:38 30 Apr 19
Horrible service. Never were straight forward and they take forever to return calls , unhappy with results!!

Nimit Patel
20:11 10 Apr 19
I really recommend the good man law firmMy outcome was very good me and my family were very happy they're always on time and very accurate they made me felt like family David who works there was phenomenal always calling checking on me and ask me how I'm doing. David really strive and went beyond to make sure my outcome was great it was! David is always on time with updates and new news about your case.I couldn't be more happier with choosing the Goodman law firm.

Robert Holsey
21:07 27 Mar 19
The Goodman Law firm was excellent in handling my case I will recommend the firm to anyone in need of an accidental lawyer Thank you Mr. Goodman

Pauline Flake
16:02 27 Mar 19
The Goodman team made this situation very easy to manage.

Bill Glaspy
15:18 19 Mar 19
Professional and courteous. Handled everything in a timely manner. Definitely exceeded my expectations!

Mikayla Schwocho
18:00 15 Mar 19
Goodman lawfirm made my experience as smooth and easy as possible. They handled my case in a reasonable time manner and made themselves available to me whenever needed. Highly recommend their services.

Emily Gonzalez
17:27 15 Mar 19
The Goodman Law Firm is top rated for a reason. They handle cases in a timely matter and make sure you know they care. Grant has handled two separate cases for me and did a phenomenal job on both of them. His paralegals are very good also.

Robert Young
17:08 15 Mar 19
Extremely easy to work with, would recommend to all my colleagues!

Maclyn Bean
16:52 15 Mar 19
Very professional services. Great rates and awesome communication in a timely manner. I feel like they treated me with respect and got time the results I wanted.

Mike Smerka
15:59 15 Mar 19
I really appreciate the time and effort that you have put forth into this case I highly recommended this law frim they are very understandable and helping and actually care about the clients option

Melika Irons
19:03 19 Feb 19

Goodman Law Firm
16:10 31 Jan 19
I am COMPLETELY satisfied with the Goodman Law Firm and would recommend them to anyone involved in an accident. I had a pleasant experience with everyone I dealt with here, particularly Dave. They are professional, knowledgeable, and dependable. They took excellent care of me from start to finish. Thank you!!!

Shawnee Leftwich
13:12 23 Jan 19
THE BEST LAWYER THIS COULD BE FOR YOUR ACCIDENT ... 100% ACCURATE AND RELIABLE. HE TAKE VERY GOOD OF HIS CLIENTS AND GET YOU EXACTLY WHAT YOU NEED FOR YOUR WORTH. THANK U SO MUCH MR.GOODMAN

Marrika Fleming
16:34 29 Nov 18
They have an amazing staff. Professional and extremely courteous. Made this experience painless as possible

james ziemski
15:24 21 Nov 18

Austin Williams
23:43 20 Nov 18

Melvin Brooks
19:08 20 Nov 18

Emira Taylor
16:21 27 Jul 18
PROFESSIONAL, CARING, AND HARDWORKINGMY EXPERIENCE WITH THIS LAW FIRM HAS BEEN NOTHING BUT PLEASING RESULTS AND BENEFICIAL.. I WOULD RECOMMEND THIS FIRM TO EVERYONE!!!!

lashandra spencer
16:10 27 Jul 18
easy to work with and great outcome, thanks !

Ty Dahodwala
18:44 17 Jul 18

katie lester
14:34 06 Jul 18

Girard1994
00:02 06 Jul 18
Grant, I want to sincerely thank you for your guidance and help. It really means a lot to me. Your experience, skill and talent were comforting and your advice was efficient and effective. I understand we all get pulled in different directions during the day, and I appreciate you taking the time to help. From our conversations, I can tell you truly care about people, not common traits in today's world. Thank you again. Wishing you all the best with sincere thanks - Gabe S.

Law Firm that emphasizes the importance of providing the best service for their customers. The firm is very transparent throughout the process of working them. A specific employee that I have had a great experience with is David Gerard. Having him as a representative, I felt that he handled our business with authenticity to try and help my best interests.

Jacob Belz
20:25 29 Jun 18
Honest, fair, hard working firm. Would recommend to anyone.

Hayden Ourant
22:03 28 Jun 18
I felt that the staff was very relatable. They helped me with my issues in a timely and professional manner. I would recommend this firm to anyone.

Tyler Jeffers
17:55 28 Jun 18
Never have I had a bad experience with the people of this amazing firm. I recommend Goodman Law Firm to everyone looking for a great and professional experience.

joe kapferer
17:52 28 Jun 18
Nothing but good experiences with this firm. The excellence of service, knowledge and timely response of the staff is knowledge with which all of their clients rest assured.

David Palmer
23:55 26 Jun 18

Dustin Shaneyfelt
23:49 26 Jun 18
I've had only excellent encounters with the Goodman Law Firm. Their professionalism, communication, and enthusiasm is bar none to any other firm in the area. Would highly recommend to anyone in need of their legal services.

Jeremy Fine
23:36 26 Jun 18
David was an exceptional asset to my needs and Grant has such a kind and honest approach to his practice. I know that I'll always being my needs to this place. Thank you!

John Gallagher
22:59 26 Jun 18

Michael Burmeister
22:43 26 Jun 18
Grant & David were beyond helpful, intuitive, and knowledgeable. They truly make you feel cared for and informed every step of the way. Truly one of a kind.

Samantha Crossland
21:36 26 Jun 18

Toshi Yanow
17:23 20 Jun 18

Joseph Kiyoharu
17:22 20 Jun 18
As a practicing attorney and certified third party neutral myself, I'm always impressed by David Girard's organization, efficiency, and client- first focus! A pleasure to work with, personally and professionally, and his tacit approach towards achieving best results for all interested parties is a naturally occuring, but also skillfully refined, tool. With Mr. Girard involved, you can expect an attentive detail-oriented listener and a cool & collected advocate for your interests.

David Roberson
23:23 15 Jun 18

Emma And Audrianna
21:24 07 Jun 18
Grant and his team worked diligently to help us out after my husband was in a vehicle accident. He found us doctors and got us a great settlement.Thank you, Grant, and your team, for all the hard work you do!

Terri Matus
19:49 01 Jun 18
I was in a car accident and needed an attorney to help me with my case so I called Goodman Law Firm. Grant is very caring, kind, he got back to me really quick, will do anything to help ease your pain, he gives you updates as soon as he knows something. This law firm did an excellent job with my case and would highly recommend them.

Dana Veverka
03:24 01 Jun 18
Great attorney. Handled my case with care. Have already recommended him to others.

David Smith
21:00 31 May 18
I am really pleased and satisfied with the quality of service I received from the Goodman law Firm. Very professional /friendly and Caring. I recommend them 100%