CRASHES & COLLISIONS
At The Goodman Law Firm, we know serious injuries can change a person's life traumatically. If you've been injured in an accident involving
Read More...
MEDICAL MISTAKES
If you or someone you care about has suffered damages as a result of a negligent act or omission by a healthcare professional, it's important to act quickly. To prosecute a Medical Malpractice case
Read More...
DOG BITES
If you or a loved one has been injured by a dog or other pet, our team is standing by to help you now. Dog bites and other animal attacks are among some of the more
CIVIL RIGHTS VIOLATIONS
Civil rights law deals with the protections and liberties enjoyed by the American people. These rights are designed to ensure
Why do GEICO and other auto insurance companies separately spend over a BILLION dollars a…

Read more

Catastrophic is a big, four syllable word that has very unique implications in the legal…

Read more

When you hire a personal injury attorney, you count on him to use his skills,…

Read more
We're Glad You're Here!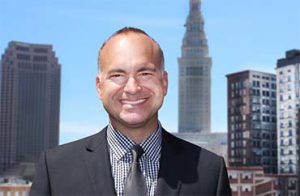 We want to help.
Grant Goodman is a tireless advocate who passionately stands up for individuals in disputes with corporations and insurance companies, forcing these companies to fulfill their obligations. Mr. Goodman speaks for those who cannot speak and stands for those who cannot stand. He champions causes for people who need and deserve justice
Experience - The Goodman Law Firm is an accomplished boutique firm that leverages past experiences to help those who have been injured.
Attention - The pride of the Goodman Law Firm is taking the time to understand your unique challenges so that they can be your best advocate.
Success - Our philosophy is simple. Regardless of the outcome, we want our clients to leave knowing we did everything we could to achieve the best possible result while helping to greatly reduce stress every step along the way.